Price
Included in Premium membership
This course is included in Premium Memberships. 
To access this course and receive your certificate of completion, please join the Premium membership, or upgrade your free membership.
7 Steps to Marketing Your Organisation
Increase volunteers, secure more money and attract clients and partners to your community organisation.This course will also introduce attendees to tools such as persons; storytelling; copywriting and impact statements. You'll explore how important impact statements are and why understanding your 'why' has such a big influence on determining your strategy.
We'll discuss tools and tactics like copywriting; storytelling; persona development; content marketing and posting plans.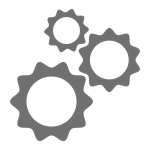 You can access your STUDENT DASHBOARD anytime by selecting the orange 'Back To My Dashboard' button at the top left when you are in the course player to:
view your course/s you are undertaking

download your certificate (if applicable)

view and update your profile
To progress through your course, when a lesson is completed, select the 'Mark Complete' button. You will see the individual lessons in the left side menu will have a tick when they are completed. Then select the 'Next Lesson' button to move to the next lesson. When you are finished all of the lessons, you will be redirected back to your dashboard.